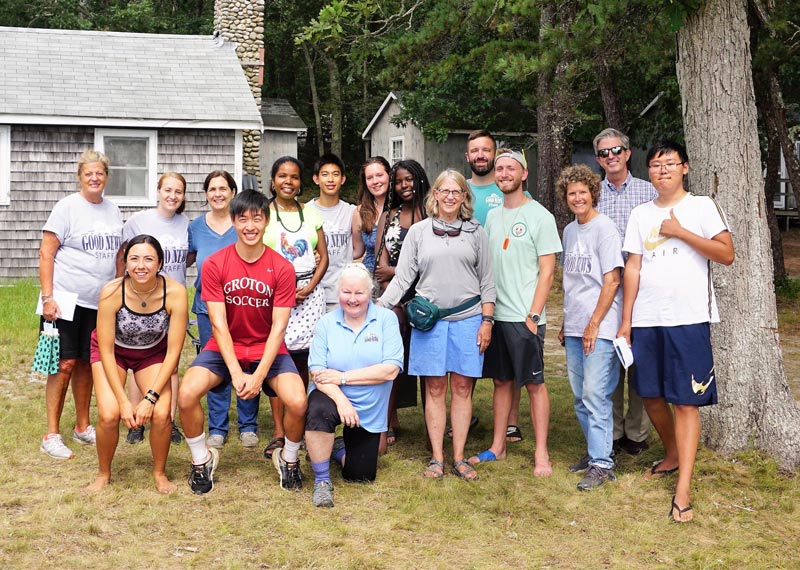 Now Hiring!
---
Cooks
Counselors
Lifeguards
Great pay or camper scholarships
A day in the life of CGN
See what our campers are up to on a daily basis: swimming, sailing, canoeing and lots of crafts! We love summer here on Cape Cod.
If you like to dive, be bounced, or jump off a huge iceberg into a crystal clear lake then this is the place for you. If you would rather be propelled by the wind, or an oar, or a paddle on the same crystal clear lake, then you've found the place. If you want to look up and look at the stars while camping in the woods of Cape Cod, we are waiting for you.
Camp Good News Cape Cod will be open in the Summer of 2021! We look forward to welcoming campers to Camp Good News this summer and excited to see what God is going to do in this beautiful place. To learn more about our plans in regards to COVID-19, please click on the link below.
Our program conveys to children that they are valued, respected, that they can try new things, and push their own boundaries in a healthy way. In a day when children have so many distractions, Camp Good News teaches traditional Judeo-Christian values in a fun, challenging, family-like atmosphere.
Camp Good News has been working with youth from all walks of life and from all over the world since 1935. Many of our staff attended Camp Good News as children. We have a wealth and depth of child care and youth ministry experience - all provided on a gorgeous waterfront Cape Cod property.