Welcome Alumni!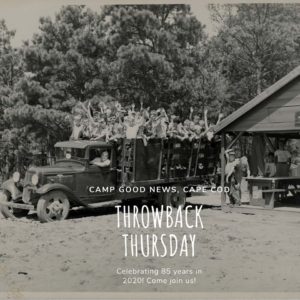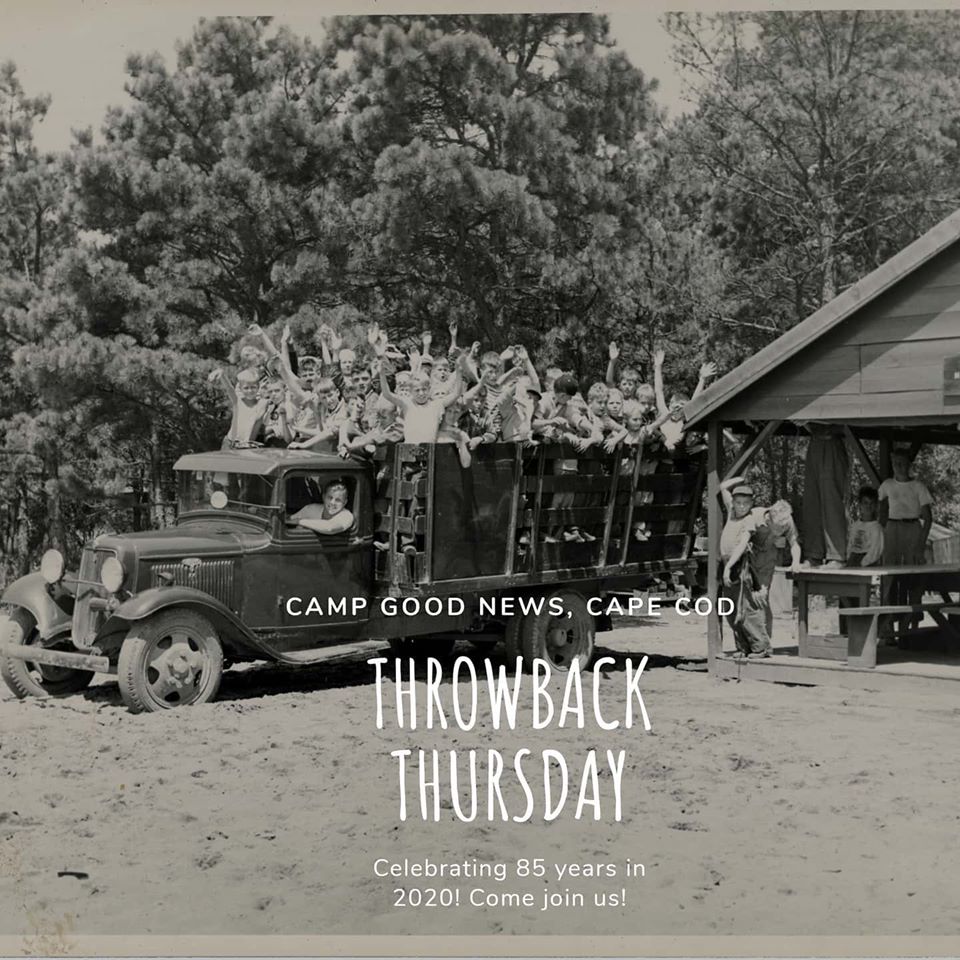 We are excited to dedicate this section of our site to past campers and counselors of Camp Good News Cape Cod.  The best way to stay current on the happenings of Camp Good News Cape Cod is to follow our social media channels.
Follow us online!
 
UPCOMING EVENTS
Save the Date – Alumni Reunion 2022
Dayle Edwards
Calling all Camp Good News alumni and their families. Save the date for our Camp Good News Alumni Reunion:
Friday evening through Sunday late afternoon
August 5-7, 2022
We'd love for you and your family to come and stay at Camp Good News for the weekend. It will be a fun-filled weekend with lots of camp activities including swimming and boating on the lake, campfires, chapel, and lots more. We will be celebrating 85 years of God's faithfulness to Camp Good News (postponed from the Summer of 2020 due to COVID) and looking ahead to a new milestone of 90 years in 2025. Be part of a historical renaming ceremony for a prominent building at camp. There will be a small cost for the weekend to cover expenses. More details and a registration link will be posted in early 2022.
Dayle was a camper, parent, head counselor, and is now a faithful trustee. She manages our social media sites and is organizing the 2022 camp reunion.