Camp Good News was founded in 1935 by W. Wyeth and Grace Willard. A graduate of Brown University and Princeton Theological Seminary, Dr. Willard also received a Doctor of Law Degree from Northwestern University. While Dr. Willard served as a Naval Chaplain with the U.S. Marines during World War II, his wife, Grace, directed the camp. Following his tenure as camp director, his daughters Faith Willard and Hope Willard Brooks assumed leadership. In 1975, Faith Willard co-founded The Widow's Friend, which sponsors several projects in Bangladesh to help widows, orphans and other destitute people.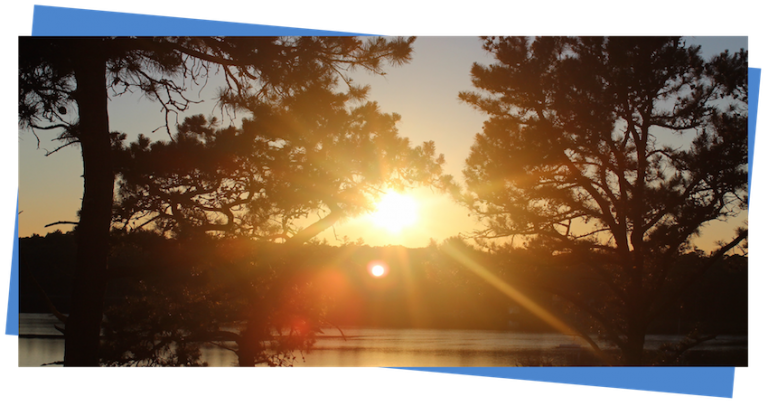 Though the camp was founded and is led by a Christian staff, campers come from a wide variety of religious, socio economic, and non-religious backgrounds. The Christian faith, as expressed in the Apostles Creed, is presented in an open, interdenominational setting. Camp Good News desires to be compassionate and encouraging rather than judgmental. In an informal, relaxed and happy atmosphere, Camp Good News endeavors to help young people discover the relevance of the Bible in our culture and assist them in exploring the awesome meaning and direction for living.

Each day small groups meet for about 30 minutes. The atmosphere is relaxed and campers are encouraged to state their views and opinions and ask questions. Those campers who initially thought the Bible "boring" soon find the discussions interesting and encouraging. On Sundays, campers attend a chapel service with singing and a short time of sharing by a staff member.

Our leadership encourages young people to choose worthy and unselfish goals in life. At Good News we have fun, but we also aim to instill in each person a compassion for the less fortunate.